Let's hope there aren't any challenges on Survivor: Gabon that involve foot speed. It just wouldn't be fair.
After all, contestant Crystal Cox actually won a Gold Medal at the 2004 Olympics. She was a member of the 4X400-meter relay team.
While impressive, this might also prove to be a detriment for Cox; anyone with a sniff of fame or success hasn't fared well in the past on Survivor. Other competitors figure: why should you get more money and fame?
''I think Crystal's big dilemma is going to be 'What does she say that she does? Who does she say she is?' Because it's obvious she's an athlete," Jeff Probst said to Entertainment Weekly. Crystal has a mouth on her. She does not edit. That makes her great at tribal council but a liability in the game.''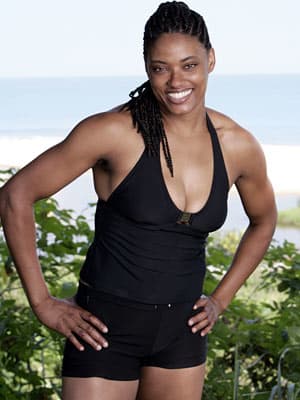 Perhaps Crystal Cox should say she's a porn star instead of a world class athlete. Just an idea. She has the name for it.
Matt Richenthal is the Editor in Chief of TV Fanatic. Follow him on Twitter and on Google+.