Jacque Berg is a 25-year old medical device sales rep from California.
She's also very good looking and knows this could lead to jeaously from other Survivor: Gabon women; Berg has said she has to temper her flirting on the show.
Jeff Probst, meanwhile, thinks this blonde has a decent show at winning it all.
''I think Jacque will be a bit of a dark horse. I don't think she'll be a leader," he said. "I think she'll use her looks and her charm to get in with the right guy and hope that she can ride with that guy as far as she can. If Jacque gets deep into the show, I think she's a legitimate threat at the challenges. She's pretty fit.''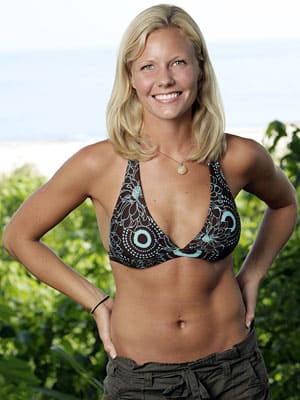 Matt Richenthal is the Editor in Chief of TV Fanatic. Follow him on Twitter and on Google+.