Kelly Czarnecki is hot!
And we don't just mean this 22-year old's look; though, as you can see below, the retail saleswoman from Illinois is absolutely gorgeous.
But Kelly describes herself as a "burst of sunshine," based on her optimistic, friendly demeanor. Jeff Probst sort of agrees, but the show's host focuses on another aspect of this Survivor: Gabon contestan't personality.
''The way I would describe Kelly is that she is part of the Text Message Generation," Probst told Entertainment Weekly. "And she speaks that way, she'll say, 'OMG!' for 'Oh, my God!' That's Kelly. And just as a grown man looking at her I could say, 'That's charming, she's young and has her whole life ahead of her.' But as a tribemate I'd probably say, 'If she says OMG, I'll probably say GTFOH.''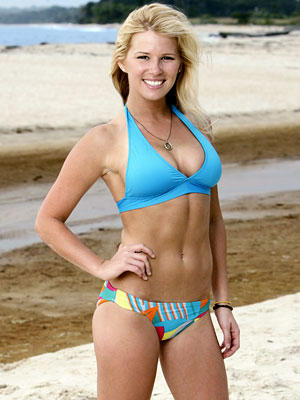 Matt Richenthal is the Editor in Chief of TV Fanatic. Follow him on Twitter and on Google+.