Alison Sweeney has no complains about life on Days of Our Lives. In a recent interview, the actress aid that time on the show hasn't gotten old at all:
"I love playing Sami. It still excites me. She's different every day. Every day I get a script, and it's a brand-new challenge."
Sweeney went on about her character:

"She's had two men fighting over her for so long, and now there are none. She is definitely wondering what happened with that. With Lucas, she found a real, adult, mature relationship. Then EJ came along, and he manipulated Sami like she did with Austin. As an actress, it's fun for me to be along for the ride."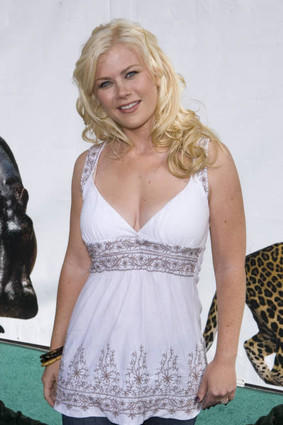 As for what Sweeney would love to see for Sami down the line on Days of Our Lives? She has some ideas.
"I would love to see Sami get involved with a career of some kind. I've always felt that she's been underestimated. If we could get her focused on her career, that would be a good way to vent her emotions and energies."
Matt Richenthal is the Editor in Chief of TV Fanatic. Follow him on Twitter and on Google+.