Have you seen Toni Braxton's backside?
The Dancing with the Stars contestant is glad she's remained on the show over its first few weeks of season seven but she does have one complaint.
"I'm losing my booty and I'm not happy about that," Braxton said to People Magazine. "So if you see it, tell it to come home, please!"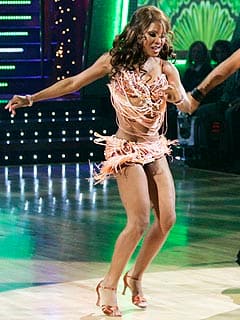 While many competitors celebrate their loss of weight from the training required, Braxton is trying to pack on punds as she heads into week six of the dance competition. How so? She's adding a big Hollywood no-no to her diet: carbohydrates.
"I love pasta but I didn't eat a lot of carbs [before], now I am," said the singer, adding that she drinks lots of water and eats protein to maintain her energy during her grueling dance sessions with partner Alec Mazo.
Matt Richenthal is the Editor in Chief of TV Fanatic. Follow him on Twitter and on Google+.