The brother and sister team of Nick and Starr Spangler conquered all other pairings on The Amazing Race 13.
Just a day after their victory aired, the siblings sat down for an interview with People Magazine. Here are highlights from it:
Q: When did you first think you could realistically win the Race?

Nick: I didn't believe it until we were in the final cab going to the finish line. Starr had a different opinion.
Starr: Once we got on [the show], before we left, I said, "We can totally win this. We can totally do it." I was more optimistic that we could make it to that finish line.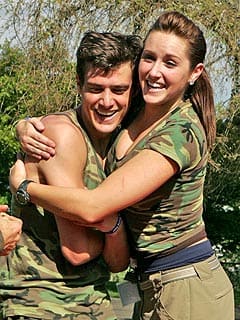 Q: Do you want to do more reality TV?
Starr: I would love to be on Dancing with the Stars. I've been in cheerleading, dancing my whole life and that is one show I'd love to be in. And if [my boyfriend] and I don't work out, I would love to be on The Bachelorette!
Matt Richenthal is the Editor in Chief of TV Fanatic. Follow him on Twitter and on Google+.