How did Aiden Turner end up on All My Children?
During a recent interview, the actor detailed his rise to fame in the role of Aidan Devane.
"At the time I had just recently arrived from England. I was only here for four months, got an agent and went over to see Judy Wilson," he said. "They didn't give me the first role that I auditioned for, but they got me back to do a screen test and wanted to create a role for me. It was a great compliment."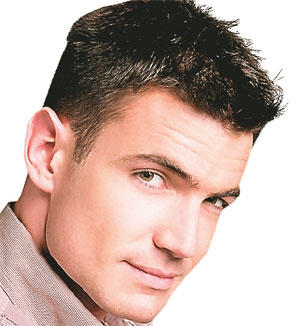 As for the character itself, Turner is a major fan of Devane's background and training.
"The other week, I got to play with a MAC-10. They sent me to gun training for it for an hour and a half. I shot it about four times, and I offed 30 rounds each time; it's a powerful machine gun. I got to use it on set, with blanks, of course.

That's my character, and I love that. I think it's cool, and it makes me feel tough. When I get home, I feel like soggy lettuce compared with Aidan Devane."
Matt Richenthal is the Editor in Chief of TV Fanatic. Follow him on Twitter and on Google+.