Lauren Lee Smith is new to CSI.
The actress joined the cast of TV's top-rated show this season, and she's already made an impression on fans.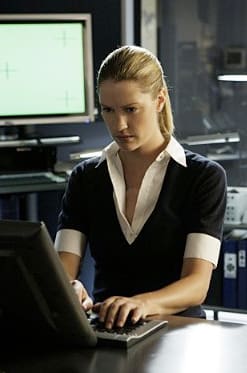 One asked TV Guide why the actress' character of Riley Adams has received so little face time in the latest CSI episodes. The answer, courtesy of senior editor Tim Molloy:
[Smith] told us on the set this week that we'll soon see why her character, Riley Adams, "seems to have a chip on her shoulder." Apparently someone close to Riley was a victim of a crime, and she hasn't quite worked through her feelings — except by pouring them into her work.
Matt Richenthal is the Editor in Chief of TV Fanatic. Follow him on Twitter and on Google+.