Rest assures, fans, Mark Verheiden knows Heroes has some problems.
In a new interview, the writer/producer says the show's staff is hard at work trying to improve upon the "Villains" volume.
"I think in going forward what we're probably doing is leaving some of the stuff of Villains behind," Verheiden said. "You'll see that Primatech and Pinehearst aren't viable anymore. So those entities will be dissolved and a couple of characters have decided to, one in particular, taken a dramatic new turn that will set off where we're going with "Fugitives" very clearly."
Other rumors and spoilers have revealed that the character in question is Nathan.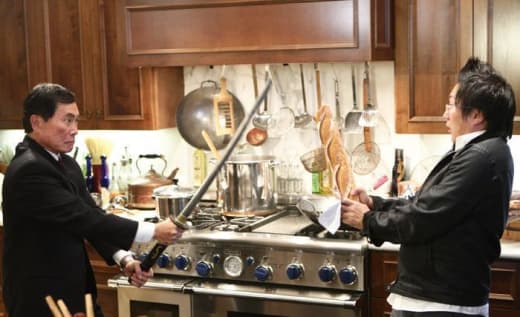 Let's hope one of the changes in store for Heroes involves a better use of Hiro.
As for the criticism that has befallen Heroes, Verheiden says the producers are aware of it.
"We listen to what the general drumbeat is and as we go forward, I think we've made some adjustments. But they were adjustments that were being made before all this stuff really came down," he said, adding that everyone is working to improve story lines:
"You don't stay in the office until midnight and work seven days a week and all this stuff because you're just knocking it out... [E]verybody who's there is killing themselves to make the best show possible. You can't fault us for lack of trying."
Matt Richenthal is the Editor in Chief of TV Fanatic. Follow him on Twitter and on Google+.