Holy Huddy!
At last night's 100th episode party for House (the installment will air on February 2), executive producers David Shore and Katie Jacobs revealed to Entertainment Weekly what has long been rumored, but never officially confirmed:
House and Cuddy will have sex this season.
"Yes, we have figured out the details surrounding Huddy having sex," Shore said, adding that the pair will go all the way before the end of the season. "There is a light at the end of the tunnel for fans of Huddy hoping for a hookup. It definitely won't be what people expect. We have to do things our way, the House way. We wouldn't want to have the characters do anything out of character."
Jacobs chimed in: "We have to be careful about making moves like this. We do not want to disappoint the fans and just do something out of left field."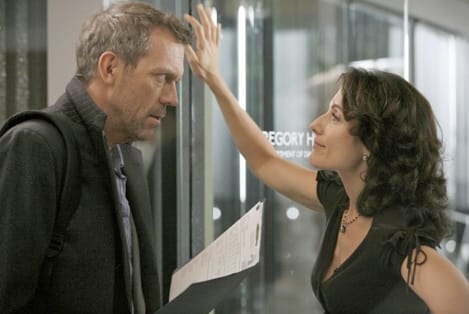 Coming Soon on House: A hot Huddy hook up!
Matt Richenthal is the Editor in Chief of TV Fanatic. Follow him on Twitter and on Google+.