Your favorite ship finally getting together is an incredible feeling. Nothing can rain on your parade...until the couple refuses to DTR. 
They may be keeping things "casual," but they need to admit what they mean to each other and go all in. As shippers, we're in it for the long haul. 
We created a slideshow belows of 19 couples who refused to define the relationship! 
Garrett and Dina - Superstore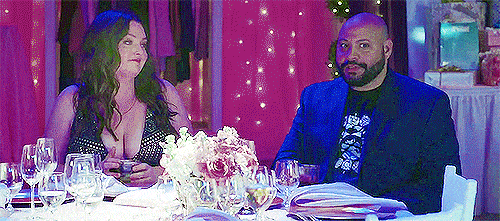 Garrett and Dina are singlehandedly the inspiration behind this list. Since the two are co-workers and Dina is Garrett's superior, they had to disclose their relationship to corporate.
Related: GLOW: Coming to an End!
They refused to check the box stating they were in a relationship, and they were on the phone with corporate for hours campaigning to get a new option added. 
Dan and Charlotte - Lucifer
Dan and Charlotte didn't realize how much they meant to each other until it was too late. Dan had previously been sleeping with Lucifer's mom when she was in Charlotte's body, and he had no idea that she was possessed. 
When Charlotte comes back and remembers nothing, she and Dan have to start all over from scratch. He eventually falls for the real her, but Charlotte is killed almost directly after she and Dan realize that they want to be together. 
Barney and Robin - How I Met Your Mother
Barney and Robin are the poster children for couples who hate to DTR. They were so against defining their relationship that Lily kept them physically locked in a room until they were willing to do so. 
Related: Titans Season 2 Episode 3 Review: Ghosts
Robin even went on a date at Barney's encouragement to prove that there was nothing serious going on between them. Needless to say, they began to realize how wrong they were when Barney showed up and punched her date in the face.
Beth and Rio - Good Girls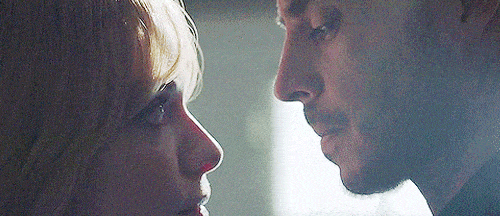 As of Good Girls Season 2, Beth and Rio are not in a great place. But if Good Girls Season 2 Episode 13 never happened, or happened differently, their relationship may have gone in another direction.
Although neither of them would ever admit it, something was going on between them besides just sex. Rio always had a bit of a soft spot towards Beth, and some of the things he did for her were unexpected, to say the least. 
Jake and Amy - Brooklyn Nine-Nine

Dating your co-worker can get complicated, so after Jake and Amy end up kissing at the precinct they decide to keep things "light and breezy."
But there was an emotional investment on both sides, and it didn't take them long to realize that "light and breezy" wasn't going to work. Even though it was risky, Jake and Amy took a gamble and went all in. 
Xo and Rogelio - Jane the Virgin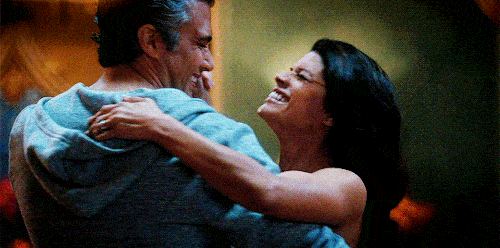 Xo's relationship with Jane's father was a rollar coaster. For a while, we didn't know what they were to each other, and it didn't seem like they were too sure either.
Related: Jim Parsons, Mayim Bialik Reunite for FOX Comedy
After a series of ups and downs, Xo and Rogelio finally realize that they are meant for each other and end up getting married at the Marbella Hotel. 
Bloom and Reynolds - New Amsterdam
Bloom and Reynolds were sleeping together for a time, but Bloom decides to be honest and let Reynolds know that she wants more than just sex. 
Reynolds tells Bloom that he's only interested in being with a black woman for the long-term. When Reynolds tries to start things up between them again, Bloom turns him down. 
Schmidt and Cece - New Girl
At first, Schmidt and Cece were on two completely separate wavelengths. Schmidt wanted a real relationship and for the entire world to know that they were together, but Cece was embarrassed by him and continuously reminded Schmidt that they were just having sex.
Cece eventually admitted that she liked Schmidt for real, and they decide to enter an official relationship. It doesn't work out at first, but they end up married with a daughter by the end of the show. 
Chase and Cameron - House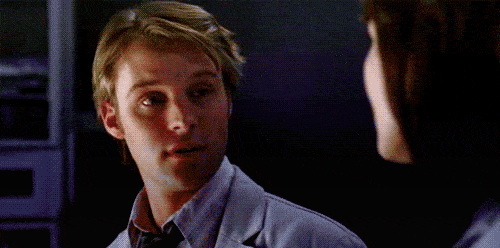 Chase and Cameron are another example of how "just sex" can easily turn into something more. Their romance definetly wasn't easy, but that doesn't mean we love it any less. 
Related: Suits Series Finale Trailer: How Will It End?
Despite all the drama we had to witness, Chase and Cameron proved that true love could conquer all.
Michael and Alex - Roswell, New Mexico
As of Roswell, New Mexico Season 1, viewers still don't know what the deal with Malex is. They fell for each other in high school, and for the past ten years, they have continuously come back to each other. 
Although it's clear that they love each other, Michael chose to pursue Maria in Roswell, New Mexico Season 1 Episode 13. We have no idea what the new season holds for them, but here's to hoping they'll call it official in the future. 
Jake and Faye - The Secret Circle
Jake and Faye were pretty much just sleeping together, although it was clear that Faye wanted more. Jake was always hung up on Cassie, and it was hard for us not to love that relationship as well.
But fans seemed to be rooting for Jake and Faye, and despite the show's cancellation, it was implied that Jake was ready to give a relationship with Faye a real shot. 
Jackson and April - Grey's Anatomy
Jackson and April were friends for years before anything romantic happened between them. April ended up losing her virginity to Jackson, and as much as she wanted to, she couldn't seem to stay away from him. 
It took them far too long to realize how much they loved each other. We know that April is no longer on the show, but that doesn't stop us from hoping that she and Jackson will have their happily ever after. 
Josh and Liza - Younger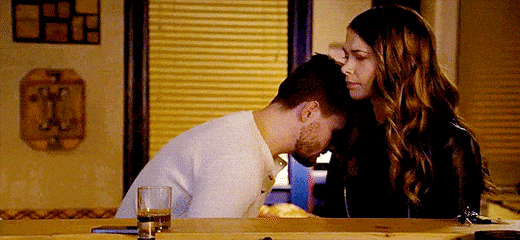 Unsure of what to call their relationship at first, Josh and Liza said that they're "hanging out." Even though Liza was still lying about her age, it was obvious that they had strong feelings for each other.
Related: Grey's Anatomy is Bringing Back a Key Character in Season 16
When the truth finally came out, it didn't diminish Josh's love for her, even if it did cause a huge fight. They were an official couple for a while before splitting up, but something tells us their story isn't over. 
Jonah and Amy - Superstore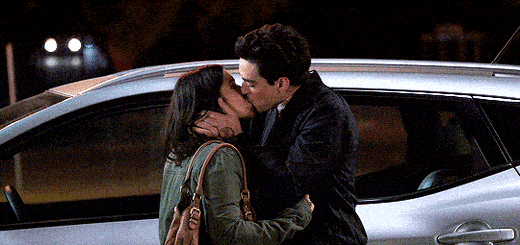 Jonah and Amy's reluctance to label their relationship was a bit frustrating. They were a three-season slow burn, and they were already pretty deep in their feels by the time they finally got together. 
It took months for Jonah and Amy to call themselves an official couple. Because of the excruciating wait, we can't help but squeal anytime they refer to each other as their boyfriend or girlfriend. 
Dyson and Bo - Lost Girl
Dyson and Bo tried their best to be friends with benefits and to have no strings attached. But has that ever successfully worked for any television couple in history?
To no one's surprise, Dyson and Bo end up developing feelings for each other. 
Jane and Ryan - The Bold Type
Jane and Ryan start sleeping together after they both write eye-opening articles concerning female pleasure. Ryan changes Jane's sex-life completely, and she quickly starts to realize she has feelings for Ryan. 
Ryan isn't a relationship-type guy, but with Jane that eventually changes. 
Chandler and Monica - Friends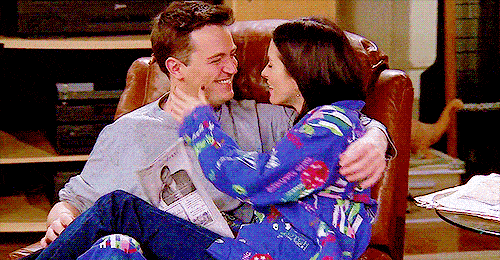 What happens in London stays in London, right? Wrong. Chandler and Monica may have tried to keep their relationship overseas, but true love can't be contained. 
Related: American Horror Story Season 9 Episode 1 Review: Camp Redwood
It took them a while to call things official, and Monica even agreed to go on a date with someone else since Chandler said they were "just goofing around." But Chandler eventually gets over his fear of commitment, and the two go on to be the best couple on Friends. 
J.D. and Elliot - Scrubs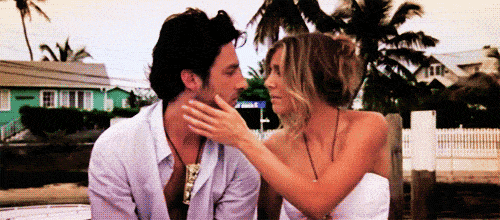 J.D. and Elliot's romance was complicated. It was hard to put a label on their relationship because it was difficult to keep up with what was going on. 
They tried to keep things casual, but as could be expected, it didn't go well. We couldn't be happier that they got married and were able to put all the complications behind them. 
Chloe and Alek - The Nine Lives of Chloe King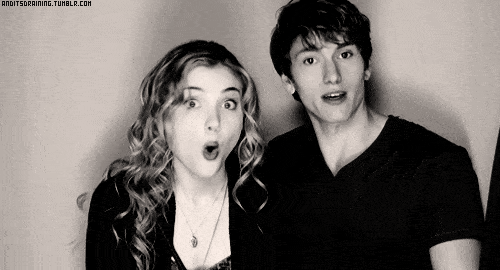 Chloe and Alek deserve so much better. Alek had always been head over heels for Chloe, but Chloe was torn between him and Brian. Because of her conflicting feelings, she never fully went all-in with him. 
The Nine Lives of Chloe King was canceled, and their story was never resolved. However, the writers created a movie script to close the series, and although they were never able to produce it, Chloe realized that she was in love with Alek.   
Can you think of any couples that we missed?
Drop a comment down below and let us know!