We've just completed setting up the most complete archive of How I Met Your Mother season three quotes on the net.  In this fabulous season, which was unfortunately cut short by the writers strike, we saw Ted and Robin breakup all the way to Ted proposing to Stella.
Along the way we got some of the best quotes to date and were even treated to being introduced to the goat story.  Here's a sampling of some of our favorites from season three:
Barney: I met a girl last night. So perky and full of life and not at all fake.
Ted: You're talking about her boobs, right?
Barney: C. And that wasn't Spanish, that was cup size. What up? | permalink
Marshall: [looking for his password] Jelly beans, fluffernutter, gummi bears, ginger snaps- this is a grocery list.
Robin: For who, a witch building a house in the forest?
Marshall: Sugar helps me study.
Barney: This is the kind of shopping a ten-year-old does when he's alone for the weekend.
Lily: Who leaves a 10 year old alone for the weekend?
Barney: And your mom was perfect. | permalink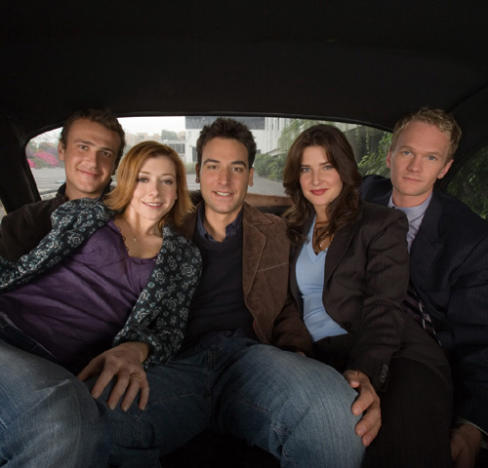 Barney: I'm not scared.
Marshall: Then why is your right cheek twitching?
Barney: I'ts not.
Marshall: Maybe it's because future me slaps future you so hard, it reverberates back to the present, shattering the Time-Slap Continuum! | permalink
Robin [wearing no makeup at the gym]: Shut up. Lily, tell him to shut up.
Lily: I'm sorry, lesbian prison guard. Do we know each other? | permalink
Stella: Ah the butterfly tramp stamp, my bread and butter. So I'm guessing that the real stories involves a bad break up and some booze, unless it's a gang tattoo in which case I thinks time to, find a new gang.
Ted: Ah no, I just thought it would be cool to get a caterpillar tattoo, then a few weeks went by and all of the sudden | permalink
Barney: No offense, Randy, but there is a long list of candidates for this slot. This slot is Vice President of Awesome. And you're like Assistant Undersecretary of Only OK. | permalink
You can read the rest of the quotes in our How I Met Your Mother quotes section which allows you to browse by episode and characters!
Eric Hochberger is the programmer of TV Fanatic, so please forgive his mediocre writing. His programming is far better. Follow him on Twitter and/or email him. Just don't request threaded comments. They're coming.