Last week's episode of Grey's Anatomy, "Beat Your Heart Out," contained a number of great quotes, even by that show's witty and often cheesy standards. A few we liked:
Meredith: How is it? The journal? Is it gross. Were they naked?
Cristina: No, not yet. It's kind of ... hot, actually, but chastely hot.

Owen: Wear your hair up more. Shows off the back of your neck. I like the back of your neck.
Derek: Ah, Cristina. Did you tell her about the ring?
Cristina: Uh, I don't wanna talk about your stupid ring.
Derek: Good. Don't.
Lexie (about Mark): He's fun and he's funny. Even with no sex we just laugh and we talk.
Callie: Yeah. I don't want to hear this.

Derek: This is stupid. She's gonna hate this.
Mark: What? Flowers? Girls love this crap.
Derek: It's cliche. I'm a cliche!
Follow the link for more memorable lines from last Thursday's episode - and nearly 2,000 Grey's Anatomy quotes spanning all five seasons of ABC's smash hit medical drama!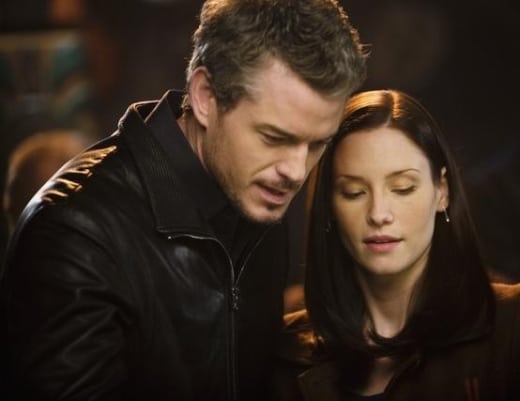 Steve Marsi is the Managing Editor of TV Fanatic. Follow him on Google+ or email him here.