Last night's episode of Heroes introduced viewers to a new friend for Claire - and, sadly, yet another drawn out, unnecessary trip around the world for Hiro.
Still, we maintain hope for this volume. Don't give up yet, readers!
Thanks to E! Online, here's a look ahead at next week's episode, which will include a special interrogation and news about a not-so-dead character...
Forget water boarding. Next week, we'll see what sort of interrogation techniques Matt Parkman possesses when he works his magic to pull secrets out of H.R.G.'s head;
Is Daphne really dead? We're about to find out;
First, New York City almost blew up; then Costa Verde was meant to explode in the future; Now, Washington D.C. is in danger. On Monday, we'll learn more about why and how our nation's capitol is in trouble.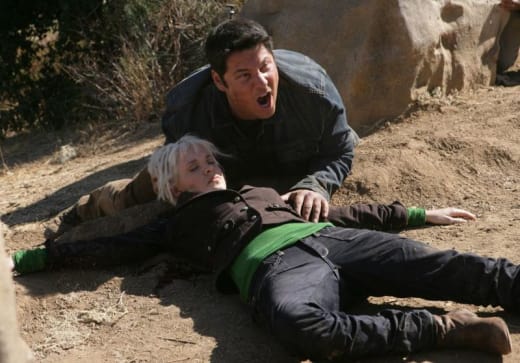 Relax, Parkman. Rumors point to Daphne actually being alive (this is Heroes, remember?).
Matt Richenthal is the Editor in Chief of TV Fanatic. Follow him on Twitter and on Google+.