Tahmoh Penikett, beloved Battlestar Galactica for his role as "Helo" on that show, is coming aboard Dollhouse as FBI agent Paul Ballard.
The actor spoke to TV Guide about the highly-anticipated show, which premieres tomorrow night:
TVGuide.com: How excited are you that the premiere of Dollhouse is almost here?
Tahmoh Penikett: I'm really excited. I'll tell you, I'm still surprised — and a lot of us are — that we're already there. It's amazing how fast [filming] the first season went by. There are a lot of things that happened over the season. It was tumultuous at times with all the speculation, and the press, and the hype and everything. I don't know. I'm just really surprised that we're almost mid-February and that we're done. We finished 13 episodes.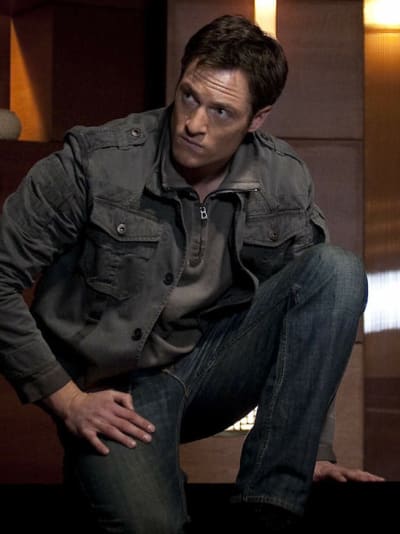 TVGuide.com: Your character, Paul, is kind of a loner; his fellow agents make fun of him for his interest in the Dollhouse. What's the real motivation for his quest?
Penikett: I think Joss is really trying to establish that in the first episode — there's no quitting with this guy. The only reason he's in a bad position at the FBI is because of his ambition and his sometimes heavy-handed tactics. He has to bend the rules sometimes to get his way. But that's one of the most compelling and interesting things about this character.
Why is he so eager to do things? Why does he need to do things by himself? Has he always been this way? Has he always alienated himself from other people? Once he sees the face of the Dollhouse — that being Caroline/Echo — he's even more driven to bring it down and expose it. Something clicks in him.
Matt Richenthal is the Editor in Chief of TV Fanatic. Follow him on Twitter and on Google+.