In the month since they shocked the world by getting back together after The Bachelor, Jason Mesnick and Molly Malaney are getting to know each other.
"Molly and I are happy," Jason says.
The Bachelor lovebirds spent a few days this month spending time together sans cameras. Seattle-based Jason flew to see her in Milwaukee, where she lives.
They kept busy meeting her friends for drinks, taking romantic strolls along Lake Michigan, and, naturally, doing some "grilling out."
"I've learned new terminology," Jason Mesnick says, laughing at the Midwestern terminology for barbecuing. "It's normal, right, to say 'grilling out'?"
Molly Malaney has been doing some cooking for Jason, while he has been trying to tempt the meat-and-potatoes girl to try new foods at restaurants.
"She really has a hard time trying new things," he says.
Then again, the dad says he has a hard time keeping to a schedule, something Molly is great at: "We pull each other in the right direction," he says.
The biggest challenge, of course, is the. Molly hasn't had a chance yet to fly to Seattle and spend any time with Jason's four-year-old son, Ty.
"I'm headed out to Seattle in a couple of weeks," she said. "I'm excited to just spend some time with Ty outside of the cameras and production."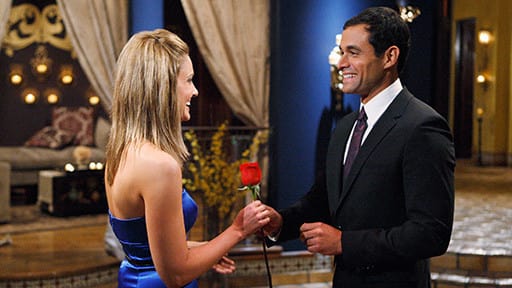 Matt Richenthal is the Editor in Chief of TV Fanatic. Follow him on Twitter and on Google+.