Praise the television gods!
ABC will actually air the final three episodes of Pushing Daisies this summer.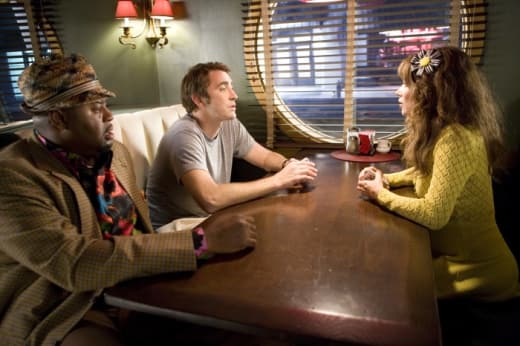 Thanks to E! Online, we can provide fans with a glimpse at how the show will come to an end:
Look for Olive's childhood kidnappers to re-enter the picture, while David Arquette returns and finds happiness with Olive. But will he take her away from The Pie Hole?
Also, Emerson's daughter makes an appearance; and Ned tries kissing without Saran Wrap... and it's not with Chuck. We do NOT like the sound of that!
Matt Richenthal is the Editor in Chief of TV Fanatic. Follow him on Twitter and on Google+.