As the first season of The Mentalist comes to a close, fans of the number-one new series on TV want to know:
Will Patrick Jane capture Red John over the next few weeks?
Simply put: no, he won't.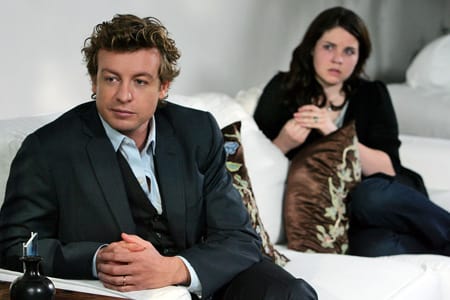 But show creator Bruno Heller told E! Online that Alicia Witt guest stars in the season finale (with a "brilliant, moving and profound performance") as a "woman who has had a relationship with Red John."
The CBI discovers this fact during the course of its investigation of the serial killer that took out Jane's family.
"They hope she's going to be the key to finding Red John," said Heller. "It turns out... that she can't."
Matt Richenthal is the Editor in Chief of TV Fanatic. Follow him on Twitter and on Google+.