Rachel Melvin said goodbye to Days of Our Lives yesterday.
However, the actress will return to Salem to wrap up Max's storyline later this month. In an interview with Soap Opera Digest, Melvin spoke on leaving the series:
"It's very bittersweet. There was a lot of buildup for me leaving — this had been in the back of my mind for a year, it had been official for a month and now it was final. I think that the fact that I didn't know when I would act professionally again was kind of haunting and scary and at the end of the day, that's what made the final scenes more emotional.
"Plus, I was saying good-bye to people I had been working with for so long. I'm a believer that anyone you would miss, you'll keep in touch with them, so that's what I plan to do. But I may never be playing Chelsea ever again and it's saying good-bye to that character. I was on the show for four years. It's like I was graduating from high school again.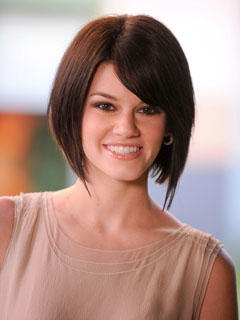 Matt Richenthal is the Editor in Chief of TV Fanatic. Follow him on Twitter and on Google+.