A couple after Lil' Kim was sent home on Dancing with the Stars, viewers are still angry that the rapper was eliminated from the competition before rodeo star Ty Murray, who was clearly the worst performer this week.
Now, Mr. Jewell has gone on his MySpace blog to tell his supporters to relax.
"I just want to be sure and remind everybody not to get suckered into all the trash talk on the Internet. Let's not worry about it and, instead, we'll just let it roll off of our backs," Murray wrote.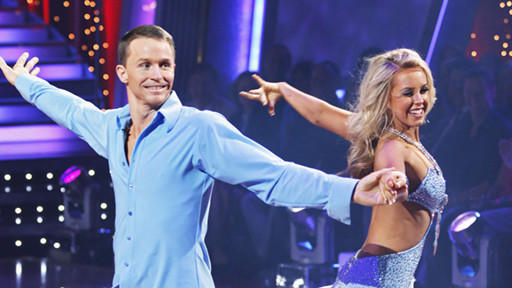 How far will Ty Murray and Chelsie Hightower go on Dancing with the Stars?
Even judge Carrie Ann Inaba commented on the elimination controversy.
"In the past 24 hours I've literally been attacked by people asking me, 'What happened with Lil' Kim? Why is Ty Murray still in the competition?'" Inaba said. "It's simple. Ty Murray embodies what the show is all about. He is the most improved dancer this season. Is he the best dancer? No. But he stepped so far out of his element to do this and that's why he's still on the show."
Matt Richenthal is the Editor in Chief of TV Fanatic. Follow him on Twitter and on Google+.