Sorry, fans. This Mad Men spoiler relates to the show's programming, not it's season three storylines.
When the show return to AMC on August 16 at 10 p.m., it will run a few minutes beyond an hour for each new installment. Why the extended running time?
To accommodate two more minutes of advertising, as Variety reports the decision came after AMC said it needed to sell more commercials during the show's third season, while creator Matthew Weiner insisted on preserving every second of his show.
Fortunately, the network has considered DVR users: AMC worked it out with its cable operator affiliates to ensure DVRs set to record Mad Men would recognize the unique ending time and not cut off at 11 p.m.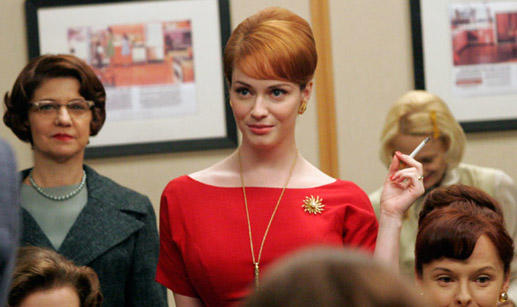 Don't turn off Mad Men at 11 p.m. every night. You may miss a few extra minutes of Joan Holloway.
Matt Richenthal is the Editor in Chief of TV Fanatic. Follow him on Twitter and on Google+.