Change isn't just coming to The White House. It's also coming to cable's highest-rated program.
When asked about season five of The Closer, star Kyra Sedgwick told E! News:
"This season's theme is about change. There have been a couple changes in the squad, and Brenda's a married woman."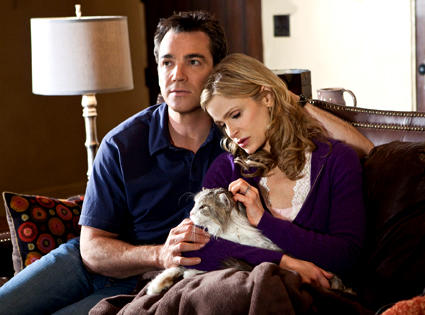 The fifth season of the TNT hit premieres tonight. Here's what else Sedgwick had to say about the series:
On marriage: I think it will be something that's challenging for her. I think she's a workaholic, and she's more married to her work than anything else. I think that that is going to be an ongoing issue for both of them.
On a softer side to Brenda: When she loses someone very close to her, I think you'll see a very soft fragility. But I like that: her womanly side, her softer side and her very vulnerable side.
On upcoming guest stars: One of the things I'm most excited about is Mary McDonnell comes on and plays an antagonist for Brenda. It's really great for Brenda to have a female antagonist, I think. And Lee Tergesen from Oz. We're trying to get someone great for the next episode. I don't know who it's gonna be.
Matt Richenthal is the Editor in Chief of TV Fanatic. Follow him on Twitter and on Google+.