On the season finale of Entourage, Matt Damon will stalk Vincent Chase. Sort of.
The actor has filmed his scene with Adrien Grenier, which involves the former bugging the latter to donate to his charity, One By One.
"I came up with [an] idea for Matt," said creator Ellin, who also nabbed basketball star Lebron James for the season's closing episode. "Lebron and Matt have a scene together and they just kill it!"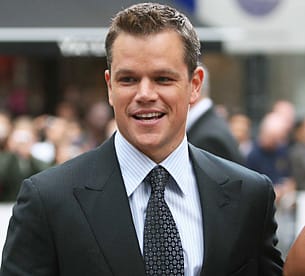 "They were just amazing," Kevin Connolly told TV Guide Magazine. "Doug wrote a scene where we're all at the airport together. Matt was all smiles. He was definitely there to have fun."
Added Grenier about the set up:
"The joke is that Matt is very passionate about his charity – almost in a stalkerish kind of way. Vince becomes intimated by his intensity. He ends up bullying Vince into giving much more than he should."
The episode airs on October 4.
As David Schwimmer's August 2 guest-starring appearance?
"David comes in as himself to discuss projects with my character, who is a TV agent," said new star Gary Cole. "He pokes fun at himself and Friends. We have a meeting about what his next TV project should be."
Matt Richenthal is the Editor in Chief of TV Fanatic. Follow him on Twitter and on Google+.