Brace yourselves, fellas: Emmanuelle Chriqui will be featured prominently on season six of Entourage.

The actress, who plays Eric's occasional girlfriend Sloan, told The New York Daily News that storylines will run a bit deeper with her character when the show returns on July 12.
"I feel like all of the characters are evolving this season. Everyone is growing and growing up," Chriqui said. "Priorities have changed a little bit, which happens in life, and these guys are realizing that there are other things, besides work and movies, that are really important, too."
As for her character specifically?
"There's definitely more drama between Eric and Sloan, but that's really what it's always been," said Chriqui. "However, this time we discover a lot more about Sloan - who she is, what she does for a living. We get a more in-depth view of who she is than ever before."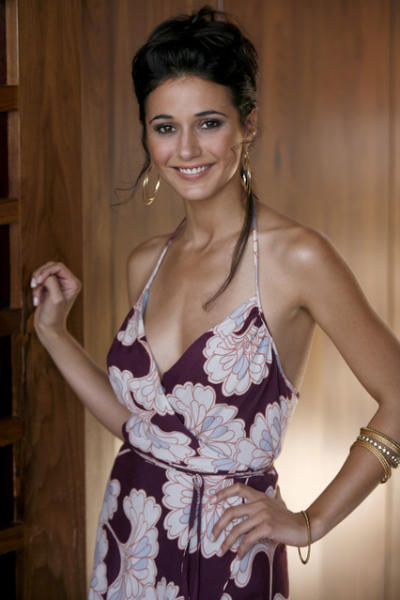 Earlier this week, Matt Damon and LeBron James filmed cameos on the series.
"It was awesome. Everyone was so excited to have them there," Chriqui said. "There was a buzz all day long."
Aside from Damon and James, viewers can look forward to guest-starring stints this season by 50 Cent, Zac Efron, Kanye West, Lil' Wayne, Aaron Sorkin, Tom Brady, Matt Letscher, William Fichtner and Scott Caan.
Matt Richenthal is the Editor in Chief of TV Fanatic. Follow him on Twitter and on Google+.