With House off to a psychiatric facility, fans of this Fox hit have an understandable concern:
Will their favorite cantankerous doctor get cured? Might House - gulp! - become a nice, normal guy?!? Simply put:
"No," Robert Sean Leonard told Entertainment Weekly, expounding on his character's BFF: "There are certain things that are just givens about the show, and one is the general makeup of House's attitude and personality. He may stop hallucinating but he'd never stop being sarcastic."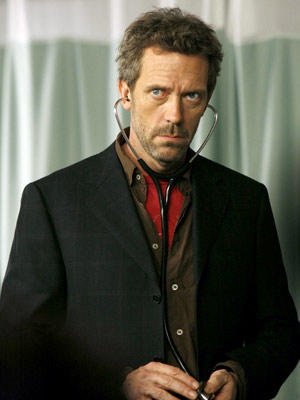 Series creator David Shore also responded to the question of whether or not House gets better on season six:
"It depends on how we define better. That is the question. How sick is he? Does House want to get better? Can he get better? And how much better? And how much will the team be told and how will the dynamic shift with House away? Those are the questions we are going to deal with in the first bunch of episodes, and perhaps even the whole season to a certain extent."
Okay, phew. It sounds like House quotes won't become any less biting and hilarious.
Matt Richenthal is the Editor in Chief of TV Fanatic. Follow him on Twitter and on Google+.