Don Draper may be the focus of Mad Men, but the most prominent secondary characters on this AMC hit would be Peggy Olson and Pete Campbell.
The former lovers have a child together, a fact Pete was finally informed of on the second season finale.
Will this baby ever be seen again? And what lies ahead for this duo? TV Guide spoke to Elisabeth Moss and Vincent Kartheiser to get some answers.
"I don't think [the child is] dead, and I don't think it will never come up again," Moss said. "But I think there's a lot going on and a lot to deal with, so in pure Mad Men style, we don't just leap back into things that the audience wants us to. Although things may not be as on the nose as you want them to be, her past has a huge effect on everything that she does, and you do see that in the third season."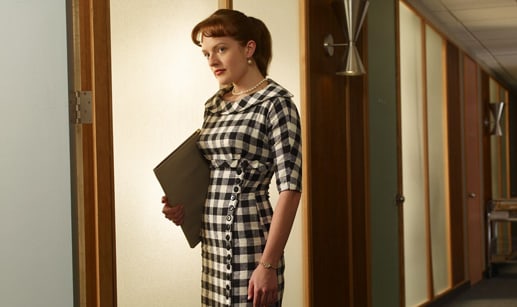 As for the future of his character and Peggy, Kartheiser said:
"They've chosen their paths. After someone does something like that to you — they had your kid and gave it up — where do you go? I think that's something that [Mad Men creator Matt Weiner] is going to touch upon, and I think sometimes in these situations, what doesn't happen says so much more than what does."
Matt Richenthal is the Editor in Chief of TV Fanatic. Follow him on Twitter and on Google+.