For weeks, it's all most Glee fans have been hoping: a relationship between Finn and Rachel.
But the show took a surprising turn last episode, as Rachel actually made out with Puck and many viewers grew enamored by this all-Jewish combination.
Suddenly, a battle between Team Finn and Team Puck has broken out. At whom do you wanna see Rachel bat her lovely eyes?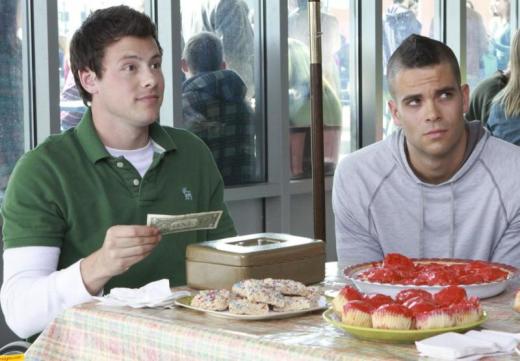 According to Jenna Ushkowitz (Tina), Puck will help out his (secret) baby mama on the next new episode, which airs on November 11. He even comes close to kissing Quinn, which leaves the following tease for Rinn (Fachel?) supporters:
"All I can say is Finn definitely has some major decisions to make, and Finn and Quinn aren't exactly on the best of terms. So you may see some more of that [between Finn and Rachel]."
Which side are you on, Gleeks? Team Finn or Team Puck?
Matt Richenthal is the Editor in Chief of TV Fanatic. Follow him on Twitter and on Google+.