On October 30, Louise Sorel reprises her role on Days of Our Lives as Vivian Alamain.
Yes, the same crazy wacko that famously buried Carly Manning alive in 1993.
The actress spoke to TV Guide Magazine about her return. The interview is excerpted below...
On Vivian's vengeful return: Carly has rudely stabbed Lawrence with a knife. I'm not sure why. He had some sort of illness or he turned into another person…I don't quite understand the plot but it's something like that. Carly will get caught in the murder but Vivian has her exonerated by having someone else confess to the crime.Vivian wants to be the one who tortures Carly.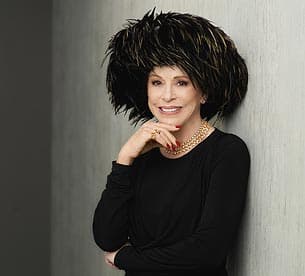 On why she came back: Frankly, I don't know. I was very unsettled by it. But you know actors! They call you with an invitation, and you still think you want to do this acting thing, and I did love the Vivian character. I can't believe it's been nine years since I played her. [
[Days of Our Lives exec producer] Gary Tomlin asked me to come back over the phone, sight unseen. He didn't ask me how I'm looking these days. For all he knew, I've gained 250 pounds.
Matt Richenthal is the Editor in Chief of TV Fanatic. Follow him on Twitter and on Google+.