Last season, Jimmy Olson died on Smallville and viewers were stunned.
Now, producer Kelly Souders warns fans not to get too comfortable again. She told TV Guide that more people will follow Jimmy's late lead on season nine. She said:
"You will see more people than you can imagine die in the first 12 [episodes]. Luckily it's Smallville, so not all of them stick."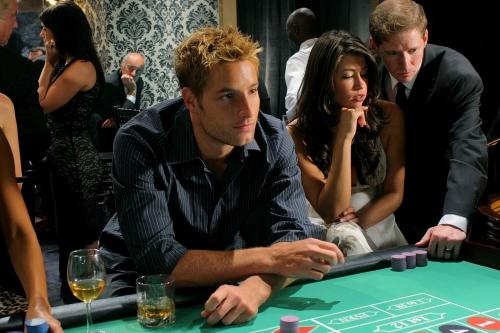 How about a few hints, Kelly? Thank you...
Will the death take place in the present or the future? "A little bit of both."
Will it be one of Lois' visions? "There might be a few people who pass away in her visions, too."
Will any of the main characters be the victims? "You can't make me ruin that. I promise you all the people you love to watch, you will still be loving to watch in episode 18, 19, 20, 21."
Armed with that information, what do you think, readers? Who will Smallville viewers say goodbye to next?
Ponder that question, leave a comment and pour through the latest Smallville quotes on TV Fanatic!
Matt Richenthal is the Editor in Chief of TV Fanatic. Follow him on Twitter and on Google+.