Ho-hum. Another season of Big Love, another wedding to plan for.
Sources have confirmed that Amanda Seyfried's Sarah will be getting married when the HBO hit returns; the series will also introduce a new set of in-laws for her in Scott's conservative parents, Mr. and Mrs. Quitman.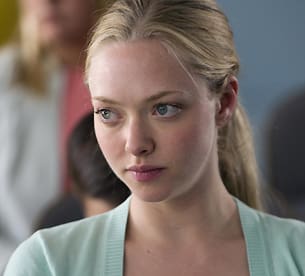 However, Ginnifer Goodwin (Margene) wouldn't reveal a word about this storyline when pressed by TV Guide Magazine.
As for the future of her character?
"Margene does something next season that in my own esteem is so horrible that I had trouble even performing it," the actress said.
Wow. We didn't think it was possible to look forward any more to Big Love's return on January 10 than we already do!
Matt Richenthal is the Editor in Chief of TV Fanatic. Follow him on Twitter and on Google+.