The official fourth season poster for Big Love serves as a warning to fans of this series and the wives of Bill Henrickson.
Based on a few spoilers and quotes, it sounds as if the promotional photo below may be the final time you see the Henricksons looking this tight-knit as a family.
When season four premieres on January 10 on HBO, Bill will be running for state senator. Said producer Marc V. Olsen of the storyline:
"His goal, if he's elected, is to put himself and his family out there as public polygamists. He can't be impeached for that. Polygamy is technically a misdemeanor in Utah, [and a misdemeanor is not] an impeachable offense."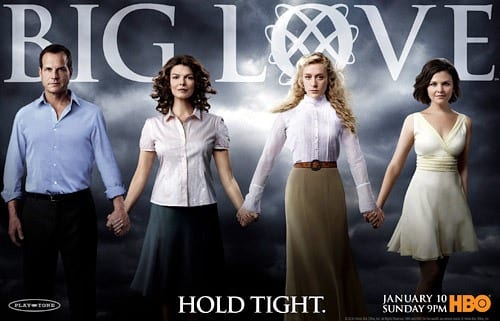 Still, the Henrickson wives will be split as a result of this political agenda. As a result, the entire clan is threatened.
"Bill's decision renders major friction within the family," Olsen said. "What wives will or will not do to promote that agenda or stop that agenda dead in its tracks [is] a big piece of the season."
TV Fanatic will be all over every development, quote and cliffhanger from Big Love once it premieres. Be sure to visit our site weekly for in-depth reviews, recaps and photos. We can't wait!
Matt Richenthal is the Editor in Chief of TV Fanatic. Follow him on Twitter and on Google+.