Ready to meet the Wonder Twins, Smallville viewers?
On Friday's new episode, David Gallagher and Allison Scagliotti premiere as Zan and Jayna, respectively.
They come to Metropolis to assist The Blur in his battle against crime. However, most of their rescue attempts fail, which causes Clark to get into trouble with the District Attorney.
Here's a look at the Wonder Twins in action. Click on each photo to enlarge it: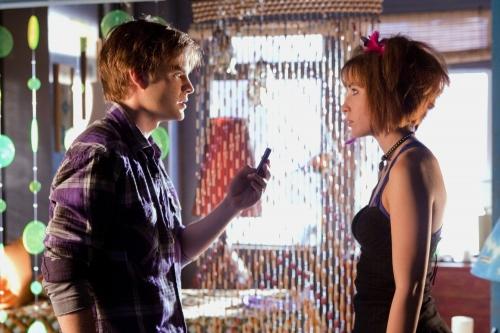 Below, after this article's jump, you can watch a clip of Zan and Janya activating their power on Smallville.
Also, remember to visit TV Fanatic after the episode ends for the latest Smallville quotes.
[video url="http://www.tvfanatic.com/videos/wonder-twins-on-smallville/" title="Wonder Twins on Smallville"] [/video]
Matt Richenthal is the Editor in Chief of TV Fanatic. Follow him on Twitter and on Google+.