Less than a season and a half in to its run, The Mentalist has already been syndicated for cable.
Based on the deal between TNT and Warner Bros. TV, reruns of the drama will start airing on the network in 2012.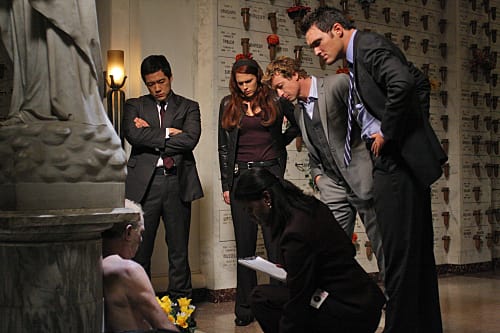 It's unusual for a series to be picked up this soon, but the season's biggest newcomer actually has The Mentalist beat.
After just a handful of episodes, NCIS: Los Angeles sold at a hefty price to USA Network, which already airs repeats of NCIS.
It will begin airing the spin-off weekly in September 2011.
Matt Richenthal is the Editor in Chief of TV Fanatic. Follow him on Twitter and on Google+.