While Glee fans figure out what to do with the next four months of their lives, until a new episode returns, we have a few suggestions:
Try to style your hair like Will's;
Get a mohawk like Puck;
Relive the best songs of the season in our Glee music section;
Come up with a name for Quinn's baby;
Preemptively plan a counter-attack against Sue.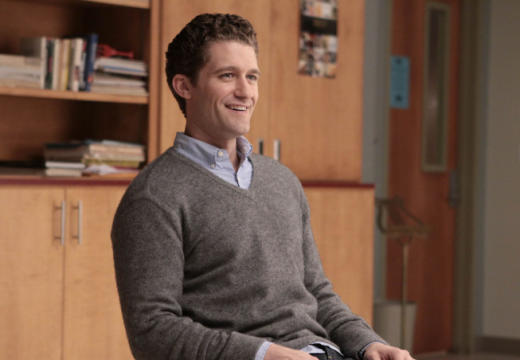 Also, get even more excited about what's to come when Glee finally returns to the air in Apri. According to the stars themselves, via interview with E! News, the following developments are on the way:
More music: Says Kevin McHale (Artie): "There are more songs per episode than the first 13, so it's more work, but it's fun. It's all different genres, the most eclectic so far."
More Terri: Says Jessalyn Gilsig (Terri): "Terri's not giving up this fight easily! She's known Will a very long time and her emotions run deep."
More sports for Finn: Simply put, Corey Monteith says: "Finn Hudson is the captain of the basketball team."
Matt Richenthal is the Editor in Chief of TV Fanatic. Follow him on Twitter and on Google+.