When Greek returns next month, Cappie and Casey will be trying to save their relationship.
Enter Cappie's parents. They come for a visit in an attempt to help the couple. Beloved actress Lea Thompson will play Cappie's mom, April, and she spoke this week to TV Guide about the guest-starring role...
On Cappie's parents: They have very important news to tell him. It's just shocking what they're going to tell Cappie. They take Casey and Cappie camping. We're earthy people, so we take them camping.... I think we're here to make some clarity for Casey about their relationship and what should happen with them.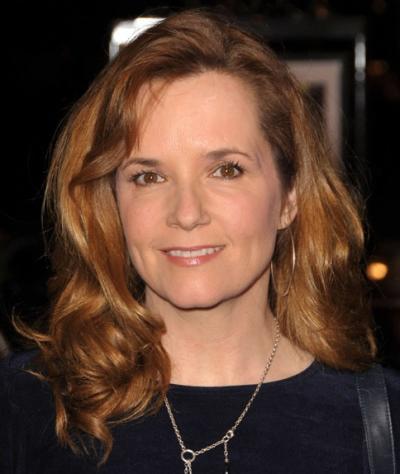 On landing the role: They just asked me. It just seemed perfect. They offered it to me and I hadn't seen it too much because I'm not their target audience, but I had a room full of teenage girls, my daughter and my niece, and said "They want me to play Cappie's mom," and they flipped:
"Cappie's mom! You have to do it!" They all loved it, so I caught up with episodes on ABCFamily.com and I fell in love with the show, so I'm really happy to be here.
Matt Richenthal is the Editor in Chief of TV Fanatic. Follow him on Twitter and on Google+.