Just days after his show was nominated for a slew of Golden Globe Awards, Glee creator Ryan Murphy spoke on the honors in a new interview.
"I was very proud of the show," he said. "But I was so happy about the actors, particularly for Matt [Morrison], Lea [Michele] and Jane [Lynch], all of whom have worked so hard and so long and this is kind of their first big awards season. Particularly Jane who has worked for years and years and years."
Referring to Lynch's breakout role as Sue Sylvester, Murphy offered a few Glee spoilers related to her:
"If you thought she was bad in the first 13, she's doubly wicked and funny in the [rest]."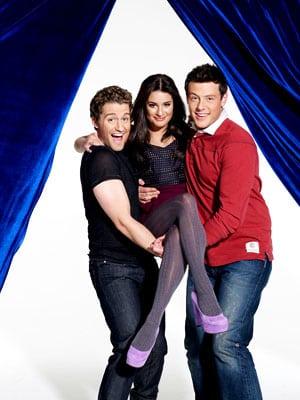 Those episodes, of course, won't start airing until April 13.
That's a long time to wait for fans. But Murphy at least has exciting news about the Madonna-themed installment that will air in the spring.
"We have 10 Madonna songs in one episode – a huge amount and I'm really excited about that. I'm really excited about Kristen Chenoweth coming back, she's such a doll and I love writing for her and I love pitching songs that she's never sung.
"And we have a couple of really big top-secret guest stars who I can't say. Childhood idols of mine... They love the show and wanted to do it."
Matt Richenthal is the Editor in Chief of TV Fanatic. Follow him on Twitter and on Google+.