Katherine Heigl to Leave Grey's Anatomy After This Season?
Steve Marsi at .
After last season, we'll never again try to predict what Katherine Heigl is thinking or what ABC is planning for her character on Grey's Anatomy. She openly bashed the show, whined about her contract, then seemingly was killed off in the Season 5 finale ... only to survive.
But it's looking more and more like they are paving the way for Heigl's exit on Grey's Anatomy, this season, doesn't it? She's been gone half the year as it is, and the future of Alex and Izzie looks dismal, even after she returns to the show (briefly) this evening.
What's going on behind the scenes remains a mystery, however.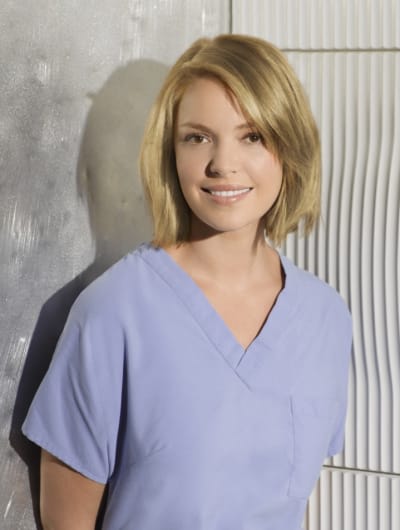 Heigl, clearly, would like nothing more than to move on at the end of the season and pursue her movie career full-time, but the decision is not entirely Heigl's to make.
She has at least another year left on her Grey's Anatomy contract, so her fate rests with ABC and Shonda Rhimes. However, they could let her out of it early by choice.
They did with T.R. Knight (George), who was similarly dissatisfied with the show last season and was granted a departure. Our guess? This season Heigl gets the same.
What do you think? Should - and will - ABC let Katherine walk?
Steve Marsi is the Managing Editor of TV Fanatic. Follow him on Google+ or email him here.