When we were introduced to Vienna Girardi on the season premiere of The Bachelor, we saw nothing but a spoiled air head of a 23-year old.
But star Jake Pavelka allegedly saw something else: his future wife.
According to a source known as "Reality Steve," the same individual that correctly predicted the Molly/Melissa switcheroo last season, Vienna will emerge as this edition's winner.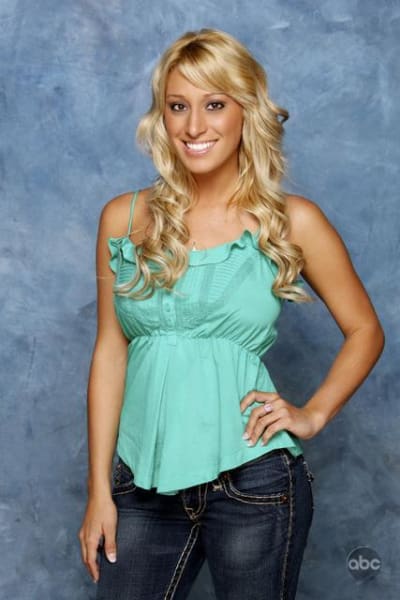 What else does Reality Steve claim will happen, based on his connections on the show's set?
Ella is sent home on the season's third episode, following a one-on-one date at Sea World.
At one point, Jake goes on a date with two women at once. He sends each packing afterward.
The final four rose recipients will be Tenley, Gia, Ali, and Vienna. For unknown reasons, Ali bows out after her hometown date.
The final trio: Tenley, Gia, and Vienna.
Gia is then eliminated and, on a dramatic finale, Vienna beats out Tenley to win Jake's heart. Will all this actually take place?
We'll be tuning in each week, laughing at the scripted nonsense of it all, to find out!
Matt Richenthal is the Editor in Chief of TV Fanatic. Follow him on Twitter and on Google+.