In one week, CBS will premiere Survivor: Heroes vs. Villains.
This is how the network is celebrating the show's 20th anniversary: with a unique season that will pit veteran castaways against one another. In the day leading up to this competition, we've been previewing various cast members.
Yesterday, it was Danielle DiLorenzo. Today, Jerri Manthey.
Previously seen on: Survivor: Australian Outback and Survivor: All-Stars
Nickname on the show: "Roaring bitch"
Exited the All-Stars reunion show: In tears
Memorable quote: "Right now, in my wildest fantasy, I can imagine pouring chocolate all over some hot dude's bod and having sex while licking it off at the same time."
Odds of winning: 150-1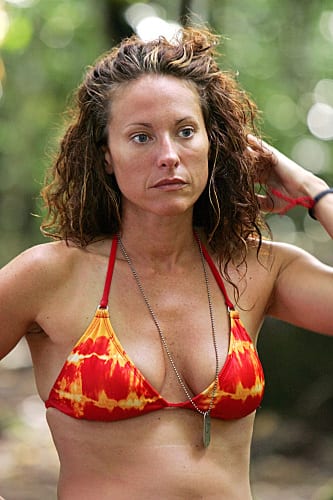 Matt Richenthal is the Editor in Chief of TV Fanatic. Follow him on Twitter and on Google+.