Inspirational song week is always a challenge on American Idol.
Most finalists choose ballads that are overly cheesy and simply difficult to get through. Cases in point from last night: Michael Lynche with "Hero," Aaron Kelly with "I Believe I Can Fly."
The latter did a solid job, as he said he's been singing that single since he was five. Man, that makes me feel old. But such selections feel forced, as if the contestant is trying too hard to connect with the audience.
Conversely, Crystal Bowersox has seemed almost subdued throughout this season. Detatched. Heck, she almost quit at one point. Choosing the lesser-known "People Get Ready," Crystal's emotions finally poured out this week, helped along by the presence of her dad in the audience.
Combined with her unique sound and stage presence, there was no question that Bowersox made herself even more of a season nine favorite last night.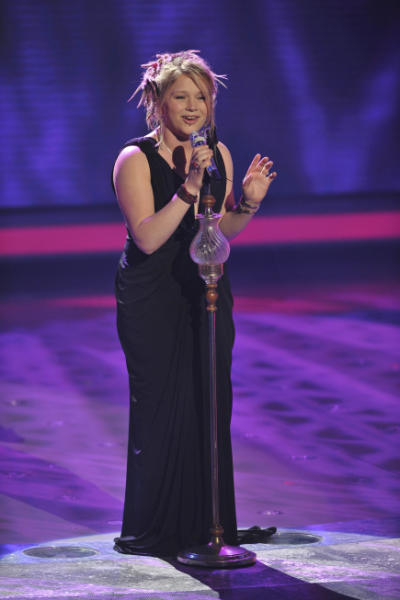 Lee DeWyze wasn't too far behind, however. It was a bold decision to sing "The Boxer," a Paul Simon classic made even more iconic when that artist took the stage with it during the first post-9/11 edition of Saturday Night Live.
But DeWyze put on a tender, emotional performance that resonated with the judges. Barring a nationwide brain fart, he and Crystal are destined to meet in the finals.
As for the rest of the field? See how we rank them in
our weekly recap
.
Lynche and Tim Urban are likely in the most trouble, but the latter's cuteness and attitude has carried him this far. It will probably keep him around for at least another week.
Casey James might actually be in danger, as the singer puts on perfectly solid performances each week... but they all feel the same at this point. None stand out, none deliver an "OMG!" moment. That's troublesome as the competiton winds down.
Who do you think should go home?
Matt Richenthal is the Editor in Chief of TV Fanatic. Follow him on Twitter and on Google+.