Before incorporating a number of Madonna songs onto their show, Glee producers have to secure the Material Girl's permission. That was done a couple months ago.
But Madonna has only recently seen the actual episode, airing Tuesday, that focuses on her classic catalog of hits. What did she think about it?
"I thought the Madonna episode of Glee was brilliant on every level," she told Us Weekly yesterday. "The dialogue and the entire script was genius. I completely appreciated the layers of irony, especially when all those macho boys sang 'What It Feels Like For A Girl.'
I also loved the fantastic performances of 'Vogue,' 'Express Yourself' and all the messages about the boys being respectful to girls."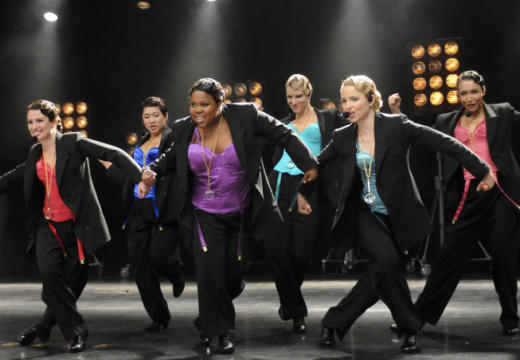 She continued: "The entire cast was amazing. They're all so talented. I especially loved Sue Sylvester (Jane Lynch) and Kurt Hummel's (Chris Colfer) characters. [Show creator] Ryan Murphy did a great job bringing all these elements together.
[Daughter] Lola loved the show too. I wish I went to a high school like that...If only."
You can LISTEN NOW to the cast belting out a version of Like a Prayer, and check out more photos from the episode below:
Matt Richenthal is the Editor in Chief of TV Fanatic. Follow him on Twitter and on Google+.