Ryan Murphy is listening.
A few days after the manager of Britney Spears tried to Tweet interest in a Glee episode dedicated to his client, the show's creator says ""I'm interested in the Britney Spears idea."
Speaking to Entertainment Weekly, he added: "I've always loved her. I'm entertaining it. I think young kids would like that."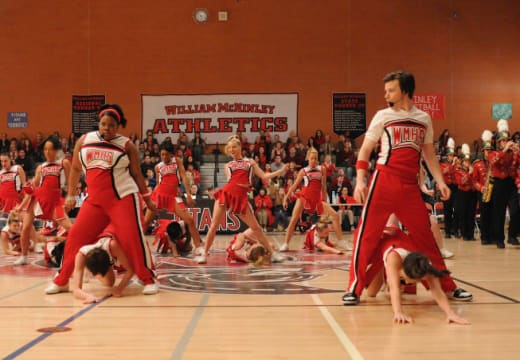 Murphy said he also has interest in Billy Joel, Led Zeppelin, and, even, Courtney Love as artists he'd love Glee to cover.
"I actually ran into Courtney Love the other day and talked to her," said Murphy. "She's interested. I would love to have the kids do a Courtney Love episode one day...The key is the songs in the catalogue have to have a certain degree of theatricality."
In other Glee news: a third soundtrack will be released on May 18; and Kristin Chenoweth returns next week as April Rhodes. Watch a clip of her appearance below.
[video url="http://www.tvfanatic.com/videos/home-clip/" title="Home Clip"][/video]
Matt Richenthal is the Editor in Chief of TV Fanatic. Follow him on Twitter and on Google+.