While the show will air on Fridays this fall (check out Fox's upcoming primetime schedule NOW), The Good Guys will get a special series premiere screening this Wednesday prior to American Idol.
The last Fox series to receive such treatment? A little show called Glee.
The Good Guys stars Colin Hanks as Jack Bailey, a Chicago detective whose snarky attitude has landed him with Dan Stark as a partner. This aging cop is portrayed by Bradley Whitford and still lives off his glory days in the 1970s, where he rose to fame by rescuing the governor's son.
Dan also drinks. A lot.
TV Fanatic will cover this show in depth, starting with the pilot episode. For now, get an early look at scenes from it via the following photos: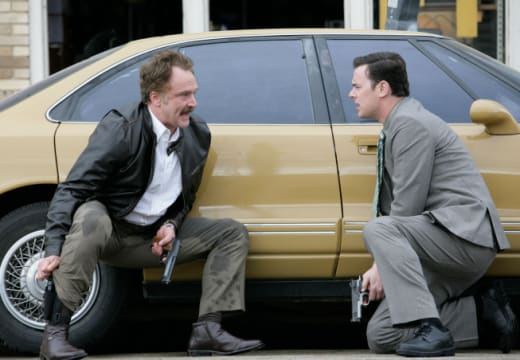 Matt Richenthal is the Editor in Chief of TV Fanatic. Follow him on Twitter and on Google+.