V Sneak Season Finle Sneak Peeks: "Red Sky"
at .
This coming Tuesday night will be the season (hopefully not series!) finally of V.
And from the sneak peek of these episode stills, "Red Sky" will be the hour we have been waiting for!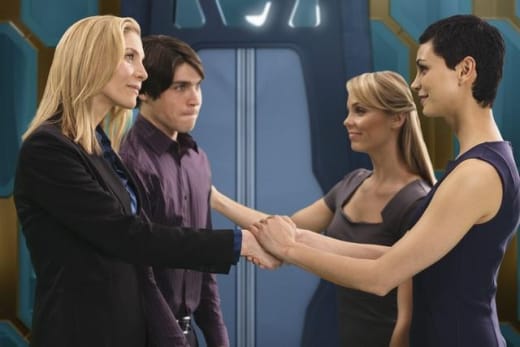 Erica tells the other fifth column members that she has a plan to stop Anna's soldier eggs from hatching. This will lead our main characters into battle...but, will we get to see the battle end?!
Follow the jump to check out our V pictures to see that Val also is ready to deliver her half alien/half human child! And one thing is for certain - we can't wait to see what It looks like!