Updating a previous report, Emily VanCamp is indeed parting ways with Brothers & Sisters and her role of Rebecca at the start of the ABC series' upcoming season this fall.
Below are excerpts from an interview Emily gave with EW, where she sets the record straight about her departure, what happens to Rebecca, what's next for her and more.
On her exit: "I'm coming back for a couple of episodes, which I'm really excited about. I feel like Rebecca has run her course. The deal I was offered this year was for two more years, and I felt like since renegotiations were happening, maybe it would be the right time to move on."
"I've been doing this for a very long time, and other opportunities have presented themselves that I haven't been able to do. I've had such an amazing four years on the show and I felt like maybe it was time. It was a big risk, but I'm really excited about it."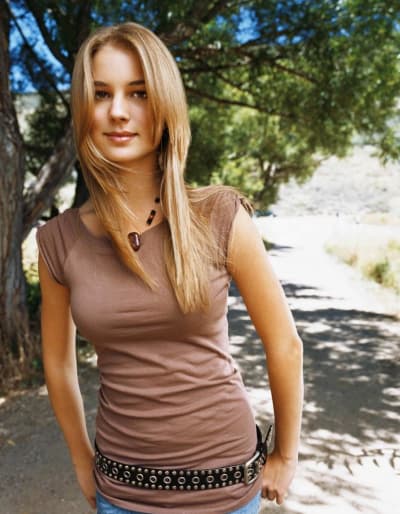 Emily VanCamp will be missed, but she seems at peace with leaving Brothers & Sisters, which she calls a mutual decision with producers, rather than a case of being written out.
On her (brief) return: "I'm definitely going back for 2-3 episodes at the beginning of the season. I'm really excited about the story. I spoke to our showrunner, David Marshall Grant, and he's already come up with some great story lines for the next season."
On speculation that she was let go due to budget constraints
: "I'd like to think that it was a mutual agreement. I don't really make decisions based on [money only]. For me, it was really a creative thing. I did a lot of soul-searching. It's a big risk for me to take."
On her fellow cast members' reactions: "I think everyone sort of knew what was happening with my character and the relationship between Justin and Rebecca. There was a lot of fighting [between them]. It wasn't moving forward in a way that was productive or exciting."
"I think this will give Dave Annable [Justin] an opportunity to do some different things, which will be exciting for him. I don't think that anyone will disagree with what I'm doing. I think mostly they'll be happy for me. It really is not an ego thing whatsoever."
On her future: I've been doing television for a long time. I'd love to do some theater. I've thought about going back to school. There are so many things that are going through my brain. I'm 24 now, and I want to challenge myself and get out of my comfort zone."
"Right now I'm also working on a Hallmark movie right now called Let Them Shine. I'm playing a teacher, which I always wanted to do."
Will you miss Rebecca on Brothers & Sisters? Had her character run its course? Are you looking forward to the new season or dreading the changes? Discuss!
Steve Marsi is the Managing Editor of TV Fanatic. Follow him on Google+ or email him here.