For a show that prides itself on representing all races, ethnicities, sexual orientations, Glee has noticeably ignored one powerful, outspoken segment of society this year:
The Christian conservatives.
But creator Ryan Murphy says that will change on season two.
"I'm adding a Christian character," he told TV Guide. "We've taken a couple jabs at the right wing this year, so what I want to do with this character is have someone who Christian kids and parents can recognize and say, 'Oh, look - I'm represented there, too!' If we're trying to form a world of inclusiveness, we've got to include that point of view as well."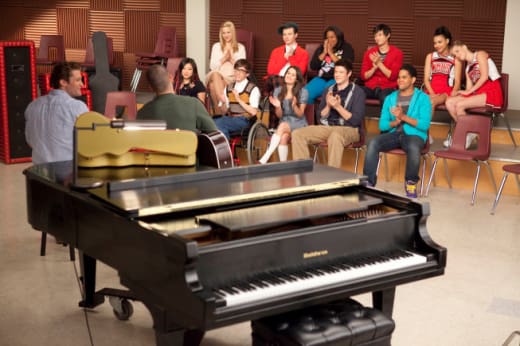 While the character has not been cast, Murphy says it will likely be a female and she'll let it be known that she has a problem with both Kurt's homosexuality and the group's sexuallty explicit lyrics/song selections.
Sounds like tricky, interesting territory to explore. We can't wait to see how Glee handles it.
Got any suggestions for who should take on this role?
Matt Richenthal is the Editor in Chief of TV Fanatic. Follow him on Twitter and on Google+.