Many Grey's Anatomy fans remain confused about Meredith and Derek, and the legitimacy of their post-it wedding. They certainly act like, and are referenced as, husband and wife.
Are they really married, though?
Fancast's spoiler Q&A says that if you doubted the legal legitimacy of Mer and Der's nuptials, your instincts were spot on, as the two were never and are not legally married.
Aformal wedding between the two is likely never to be seen. "I get why the fans want it; I'd probably want it too if I was just watching," show boss Shonda Rhimes told EW.
"But I literally feel sick every time I think about Meredith in a big white poufy dress."
That we understand, her opposition to the wedding commercialization, and the white dress as the end-all, be-all of female existence. But should they make it legal at least?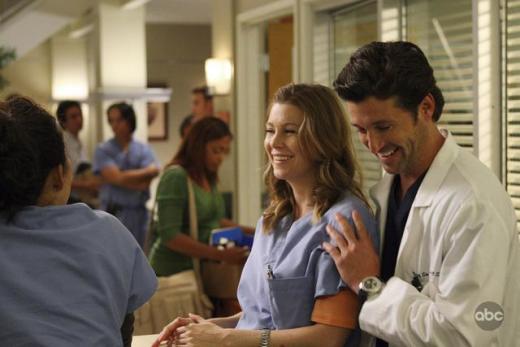 Steve Marsi is the Managing Editor of TV Fanatic. Follow him on Google+ or email him here.