The Hills came to an end earlier this year, but Audrina Patridge can now be seen on ABC's Dancing With the Stars. Below, she tells a little bit about that experience so far ...
Which type of dance is your favorite so far?
So far, I've only learned the Cha-Cha, and it's so fun! It's all about your hips, and the movements are very precise! Next week we are doing the quickstep, and I'm really looking forward to trying that too! I also can't wait to try the jive.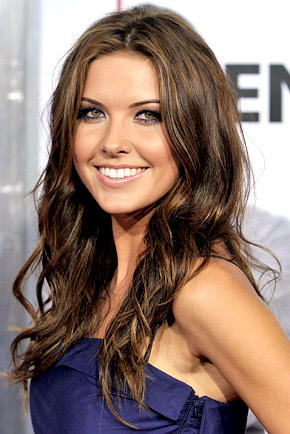 Audrina Patridge of The Hills and now Dancing With the Stars.
What is your biggest insecurity going into a competition like this?
Performing in front of a live audience! I have never done anything like this before – so that was a huge fear. I was so worried I would freeze up on stage, or forget my steps, or trip! When they told me and Tony that we'd be opening the show, I had a moment of panic! Thankfully, I got through that hurdle just fine and I think each week I'll be more comfortable out there.
Who do you think is your strongest competitor?
At this point, I think each couple is a contender! Everyone has their own unique style out there, and it's so fun to watch the other couples' routines. I do have to say that Brandi, Rick Fox, and Jennifer Grey are fabulous dancers.
Follow the link to continue reading Audrina's interview ...