Will someone soon make an honest woman out of Sue Sylvester?
Speaking to TV Guide about the upcoming episode that features Carol Burnett as her character's mother, Doris, Jane Lynch said the circumstances that bring this comedic legend into town center around a wedding announcement by her daughter.
"She and I sing a duet, 'Why, Oh Why, Oh Why, Did I Leave Ohio' from [the Broadway musical] Wonderful Town," said Lynch.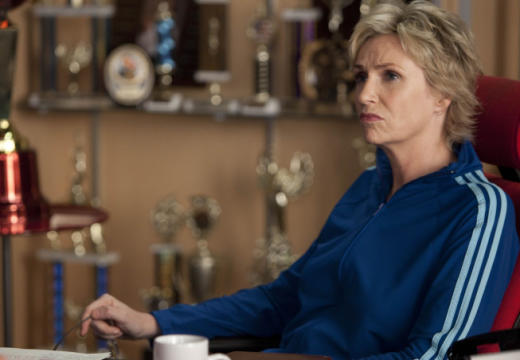 In the storyline, Sue's mom and dad abandoned her in Ohio when she was young, leaving to take care for disabled sister Jean - while they went off hunting Nazis.
"I guess all the Nazis have been caught, so Mother comes back - but there's still a lot of resentment," Lynch explains. "We're going to see another level of Sue's vulnerability. This has a lot to do with why Sue is so mean."
Sounds interesting. And hilarious.
Matt Richenthal is the Editor in Chief of TV Fanatic. Follow him on Twitter and on Google+.