On Wednesday's edition of Top Chef, Jennifer Carroll didn't handle criticism from the judges well.
Now that she's been sent home, does the 35-year regret her behavior? Let's find out, courtesy of an interview she gave TV Guide this week, soon after her elimination.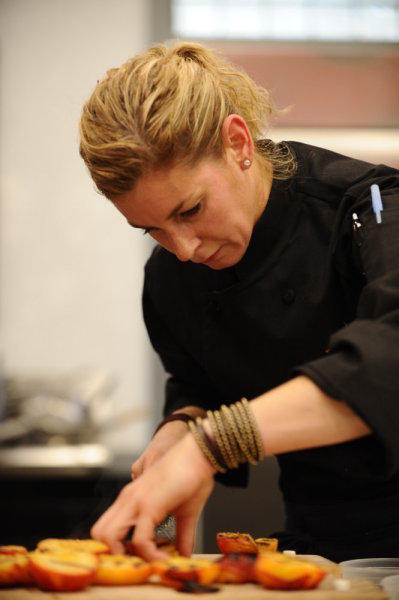 Was she too harsh to the judges?
I definitely think my aggressiveness was coming through and it was a little harsh. After I said those words to the judges, I was like, "Oh no, I can't believe that just came out of my mouth." But, hey, I was fighting for myself and my passion was shining through, whether I wanted it to or not.
Would she do her dish over?
I would take a couple more minutes to conceptualize the dish and I probably would have added a seafood element in there for a surf-and-turf kind of thing. But I still think my dish was good and had good flavors. But cooking is subjective, and the judges didn't agree with me.
Why did she get so emotional at the end?
I didn't want to leave, and that's exactly why I got emotional. I wanted to compete; I wanted to make it to the finals, and it wasn't in the cards. So, I definitely got emotional, and it got the best of me that day.
Matt Richenthal is the Editor in Chief of TV Fanatic. Follow him on Twitter and on Google+.